Rockin Western Cowgirl
It's that time of year again when all of the stock shows & rodeos are taking place! Our favorite is the Houston Livestock Show & Rodeo in March. Every year that have a spectacular concert line up plus great action in the rodeo and horse arena. The shopping is of course unbelievable too with rows and rows of merchants selling anything from home décor to ranch equipment. All of the kids involved in 4H & FFA are in attendance with their projects they work hard on every year with animals such as pigs, sheep and more to ag mechanics welding projects.
All of us girls are constantly wondering what to wear, but we've put together an outfit suggestion that will have you Rockin' It all night long at any of the concerts! Which stock show or rodeo is your favorite to attend?
Rust & Blue Chevron Dress
Colorful Cardigan
Cyber Monday Sale!
Fabulous News! We're having a Cyber Monday Sale and the ENTIRE SITE is On Sale!! Yay, happy dance on a Monday morning! Clearly, Cyber Monday Sales are the #1 reason to get up early on the Monday after a holiday weekend! Happy Shopping Y'all!
Aztec Tribal Western Outfit
NFR Outfit
Friday's Outfit
I thought I'd share my outfit with y'all today, so you can see how I like to mix pieces from
The Texas Cowgirl
together. Today I'm wearing the
Mocha Off the Shoulder Blouse
paired with the
Mocha & Mint Aztec Cardigan
. It's pretty chilly this morning, but should warm up to 75 degrees by this afternoon, so it's a perfect fall day here in Texas!
Fall Cardigan
Aztec Mint Cardigan
Aztec Mint Cardigan
Red Black Chevron Dress
Chevron Equestrian
Style Sessions
Fall Sweater Dress
A Horse Box - Review & Giveaway
A Horse Box has sent me their August box for review free of charge. All comments are 100% my own.
Are you a horse person who likes to see and try new products for your equine companions or do you have a horse crazy pal who needs a perfect and unique gift?
A Horse Box
is a great solution for any horse person as it is a monthly subscription box that includes tons of products for the horse! I am always running around and do not have time to browse the aisles of my local feed store looking for the newest products and sometimes I'm not even aware a new product is out there. A Horse Box includes a wide variety of products in both full size and sample sizes and is a great way to try new products! Take a look at all of the goodies in their August Box!
This is one of their full size boxes with an advertised retail value between $45 - $75! Included in the box were the following items:
As you can see there is great value in the products included in A Horse Box and I can use every single product. The Miniature Horse World Magazine isn't particularly relevant to me, but I do enjoy reading about different equine breeds & enjoy the unique cuteness of the American Miniature Horse breed. The products included in the August box are especially appropriate for summer barn! I can see the horse treats & fly repellent being used immediately around my barn.
a Rafflecopter giveaway
Texas Women
Coral Mint
Texas Cowgirl
Chevron & Pink Bow Back Dress
Country Girl
Bloglovin
Follow my blog with Bloglovin
American Woman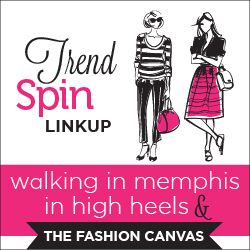 The Original Bugg Off Review
I was sent two 1 oz samples of the Original Bugg Off for free in order to review this product. The opinions expressed in the post below are 100% my own.
It's summer time and that means flies and all sorts of insects are out around our horse barn. In order for the horses to get a little comfort & relief from those pesky, biting bugs I am constantly applying fly spray. Normally, I use whatever is easily purchased at the local farm and ranch store, but I was recently approached by Lyndra Lydy, the
Original Bugg Off
creator, to see if I would be interested in trying a sample of their all natural bug spray for my horses. I jumped at the opportunity to try this new product as it is ALL NATURAL and I want minimize my exposure as well as my horses exposure to harmful chemicals. Take a close look at this ingredient list:
Mineral Oil Citronella Oil, Lemongrass Oil, Vinegar & Water. That's it! There are no hard to pronounce ingredients and it's all things I have heard of before.
I could not wait to try this spray out and decided to put the
Original Bugg Off
to the ultimate test. This past weekend, we hauled the horses to a Cowboy Mounted Shooting event I competed in located near Poteau, Oklahoma. This venue has had plenty of rain in the past few weeks and lots of heat; the bugs were out in full force and loving the humidity. Within a matter of minutes my horse, Elvis, was covered in stable flies and a had a huge horse fly biting at him. I followed the instructions and shook the bottle very well to ensure all of the ingredients were adequately blended together and began spraying all the
Original Bugg Off
all over my horse. The first thing I noticed was this product smelled terrific compared to those commonly used fly sprays found at the local feed store. I definitely noticed the citronella oil smell and so did the flies that were around. After about 2 minutes the flies were off of my horse. This product works as advertised! The only drawback I noticed was I did get a small amount of product on my fingers during application; it was a tiny bit greasy feeling, but washed off easily with soap and water. There was not a greasy residue at all on my horse and I do feel as if the mineral oil & lemongrass oil in this product helped his sheen. This product worked throughout the day and I was able to shoot my match without the worry of the insects bothering Elvis. Here's a photo from the competition this weekend:
According to the founder of
Cowgirl Creations Intl LLC
and the creator of "
Original Bugg Off
" the product can be used on all farm animals including horses, cattle, sheep, goats, pigs, fowl, dogs & cats. The all natural spray repels stable flies, horse flies, ticks, fleas & mosquitoes. Cowgirl Creations also recommends spraying it on the floors of your barn & kennels to repeal the flies as well.
You can order the Original Bugg Off by click
here
calling Lyndra at 877-585-4112 or send her an email at cowgirlcreationsintl@yahoo.com The Original Bugg Off is extremely economically at $17.99 for a 32 ounce bottle and we will be using it around our barn this summer.
Shiny Cowgirl

A Southern Summer
Review of A Horse Box
My latest obsession is the sample subscription boxes available by the month and I have discovered a new one that I am so excited about called
A Horse Box
!
A Horse Box
, it says each box will range in a value from $50-$75 dollars and I would say that the May box is on the upper end of that range. The box included:
Gastro Solution - Magnesium + Calcium by La Victoria Performance (1 quart)
Silverquine, LLC Horse Wound & Summer Sore Dressing (4 fl. oz)
Southern Swag Organic Horse Cookies by Charleighs Cookies / Wolf Ridge Farms (3 cookies)
Horse Playgrounds DVD by Horses Just Want to Have Fun, LLC
Equine Wellsness Magazine - May / June 2013 Issue
Olay Bar Soap (3.1 oz) - Perfect for keeping by your barn sink to wash your hands after chores
A Horse Box Drinking Cup
A Horse Box Koozie
A Horse Box All Natural Lip Balm - Perfect for the horseperson working in harsh weather conditions
A 10% coupon discount code for La Victoria Performance
A promo code for a free Equisave Network Savings Card for the remainder of 2013!
A postcard advertising the Horse & Heels Blog
The subscription prices are a bargain at $30 / month for a one time purchase or $25 / month when you sign up for a 6 month subscription. Those prices even include free USPS Priority Mail shipping to any address in the continental U.S.! Don't miss out on the next box which will ship in June, you can
subscribe by clicking here
!
A Horse Box has even created a June promotion to help those out who have been affected by storms in Oklahoma.
50% of A Horse Box June proceeds will go to help OK & the horse farms affected. Subscribe Now!
I received the box at no cost for a review; the opinions and photos in this post are 100% my own and are not influenced by the supplier.
Also, who would like a GIVEAWAY?
A Horse Box
has been generous enough give one reader to a June box! Enter below!
a Rafflecopter giveaway